exercises exercises I must do my exercises because if I don't I might fall asleep and that would just be a shame
took a quick break to the nearby gas station with study buddy Lily to get some fuel for ourselves yeah I bought cereal
yeahhhh
Whooo yeah definitely going to be liveblogging tonight's all-nighter from this crappy library computer. I suspect I will get to know this very olde-tyme (lol jk except not this thing's from the late '90s, no doubt) keyboard VERY WELL. I'm becoming well-acquainted with the backspace key already. it is very small I do not like it that much. More as the night progresses.
My decision-process in college
whatshouldwecallme: this is accurate
Studying Abroad
One thing I never really expected to come out of studying abroad was the crippling apathy that paralyzed me upon my return. Perhaps I shouldn't call it that. The struggle to readjust?  I think that's probably a complication with every study abroad course, and they just conveniently forget to tell us. Which is stupid, because I had all of four days to readjust, and for those four days I...
When the semester is finally over
whatshouldwwccallme:
finals
when I start to lose the ability to visually focus on the things I am typing I take an internet break and look at kittens yayyyyy http://kittenwar.com/
Everything sounds better when you add "but...
Harry Potter: Mr. and Mrs. Dursley, of number four, Privet Drive, were proud to say that they were perfectly normal, but everything changed when the fire nation attacked.
The Hunger Games: When I was younger, I scared my mother to death, the things I would blurt out about District 12, but everything changed when the fire nation attacked.
Game of Thrones: The morning had dawned clear and cold, with a crispness that hinted at the end of summer, but everything changed when the fire nation attacked.
Edgar Allan Poe: 'Tis some visitor,' I muttered, `tapping at my chamber door' but everything changed when the fire nation attacked.
The Bible: In the beginning God created the heaven and the earth, but everything changed when the fire nation attacked.
After taking Gender and Women's Studies
whatshouldwwccallme: someone should show this to Christey Carwile I will, tomorrow. Don't doubt.
Summer at Wilson
So in my last major post, I talked about our first round of haymaking. We did more of the same the next two weekends, which had us putting in a few 10-, 11-, 14-hour days a couple at a time. While one or two of the crew was out raking and baling, or baling and collating, the rest were back at the Core, hurriedly trying to finish chores so we could all go roll bales off the trailer and get to bed...
Sorry Y'all
Just wanted to apologize for being such a terrible updater. I hope you'll forgive me, as I'm just about ready to turn in my thesis proposal, so that's been taking up every second of free time for the past three months or so. Hopefully, now that that is just about concluded (the proposal, of course, to get IRB approval) I can dedicate a couple minutes a day to this thing and get...
When you work on farm crew and have to heard the...
whatshouldwwccallme: Facts and details. Thanks for recognizing us!
Kaiamar: "Women as Livestock" Bill passes in... →
possibilitiesof: kaiamar: After an emotional 14-hour workday that included fist-fightsbetween lobbyists and a walk-out by women Democrats, the Georgia House passed a Senate-approved bill Thursday night that criminalizes abortion after 20 weeks. The bill, which does not contain rape or incest exemptions, is expected to receive a signature from Republican Gov. Nathan Deal. HB 954 garnered...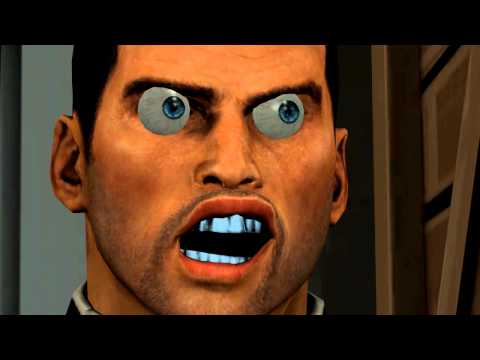 When I try to stay on the ball
whatshouldwecallme: Yup.
Haymaker
This summer I'm staying at school and working on the farm. It's always seemed to me to be a sort of 'rite of passage' for Farm Crew members, and I succeeded in getting a spot on Summer Crew. There's only six of us, and always a lot of work to be done. In addition to daily animal chores (once a two hour task, now closer to an hour and a half), we spend our time working...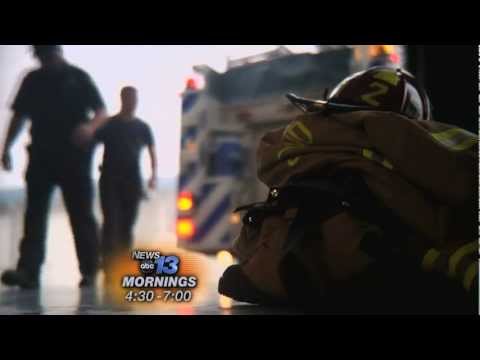 "Every time I read an article about conservatives being "pro- life" I am reminded..."
– The 'Safe, Legal, Rare' Illusion - NYTimes.com YES.  (via golden-notebook)
"The greatest danger to our future is apathy."
– Jane Goodall (via beautifulwelshvowels)
3 tags
REBLOG IF YOU CAN'T WAIT FOR SEASON 2 OF MY LITTLE...
10 tags
Where am I?!
OOPS HAHA. Yeah, since I'm at Northwestern now I was all, 'this isn't even relevant anymore why should I bother with updates lollllllll.' Which was silly of me because I am still in college and things are still happening and all that. It's just…not in NC anymore. OH WELL. Anywayssss. Chillin' in California now for summer. Got a job - oh yay - and a...
haha win
Spurred adviser into action! Northwestern took my app for winter 2011! And I was accepted! Hooray me!!!
WHOA MAN.
Slaughtered and eviscerated a Warren Wilson College Farm turkey the day before thanksgiving break! That was so crazy. Yeah, I felt bad for the guys, but we took good care of them. I saw them every day! They were happy turkeys. Also, don't feel too bad - they were being sold at $3.50/lb. Because we have a niche market that will actually pay that price. Whaaat. Anyways, they were pretty huge...
Homecoming Prep
First things first - on September 20th, I went roller skating with a few farm crew people, fell four times and ended up spraining my right wrist. It hurt! Got really swollen and looked horrible. Public safety had one of their crew members take me to the ER with my roommate, where we pretty much sat around for two and a half hours. I got x-rays, they gave me a splint, and told me not to use my...
Nothing
That's right nothing interesting happened this week. Except it feels like some sort of jerk stabbed my back because now it's really sore and I don't have a heating pad to make it better. :( Whatever. This weekend my school is celebrating 'Pigstock,' and I still am not sure what exactly it is. I know there's a 24-hour continuous relay fun run type deal that I'm not participating in because...
Oops haha.
What a fail at keeping up! Right now I'm waiting to go to french for my first test of the semester. So thrilling! Nothing much of note has happened in the past few days, but we've had some really beautiful mornings, with fog filling the valley. Did a lot of pigweed chopping again yesterday! Very sore from that. But before that, I changed the blades on three of our weedwhackers. I feel...
Week One- Oh
So I totally just wrote out a huge post about the first week here, and then it wouldn't post, so I tried to copy-paste it, and it didn't copy, and then it was gone, so I took a shower. >:( ANYWAYS. Nothing all that interesting happened the first week. Drove down from Ohio with Dad, leaving at four in the morning, passed a lot of RVs/campers etc on the freeway going the other way,...
Farm
Edit: Oops. I meant to post this…last semester (April 22nd, says my little save thing) and I didn't so I will post it now so that you have something to read until I can get myself organized enough to do a real new post. I promise to do better in terms of keeping everyone up to date this semester! ———- So far I've been down to volunteer with Farm Crew twice...
Laundry
Oh man. So I had to leave my laundry in the dryer for about half the day because my schedule this afternoon is work-class-work-dinner (and then I went to the chocolate lounge for two hours!) from 1 to 6. So I just got back to my dorm about 20 minutes ago and guess what? :O My laundry was still waiting for me in the dryer! My basket wasn't stolen! Nothing at all was wrong! … I...
Goats!
Yes, so I realize I've kind of left this yawning gap of wondering about the progress of goat crew… Well, you'll have to sit on your hands for a few more days, I believe. At a fermentation workshop last night, I talked with the alumnus who was hosting and mentioned my idea, which he thought was great (and then proceeded to tell me that 3 or 4 of our most popular, iconic crews...
oh no, thinking!
Right now I feel as though I have fifty-thousand different things crashing down on my mind and no way to organize them other than writing them out. I'm attempting to finish a paper for my college composition class tomorrow on the use of gothic wilderness in Melville's "The Tartarus of Maids" to generate "dark seeing" in his narrator and readers. The more I...
Reflect
Edit: UHM. Yeah sorry I'm posting this way late. I meant to do it on Dec. 17th or so, but then there was a snowstorm and a crazy taxi ride and airport horror and then family and friends and fun and give me a break, gosh. Just….pretend to go back in time to Dec. 20 or so and read this, and then you can jump back to the present. It's like…a brain-cation. :D /edit End of...
The bus.
The Asheville City Transit system makes me angry (so angry that I keep spelling angry wrong. Gosh). It is reliably late, but only in the sense that you know it will be late. How late? That, you never know. Never! Sometimes it's just ten minutes. But once it was forty. And sometimes, sometimes! When the bus is running especially late… it will sit. At the station. Until it's...
blehhhhh
This is going to sound really emo and stupid, but I don't care because it's true. I kind of hate weekends now. I have almost nothing to do except for homework, so I guess it's good that I'm able to get that done without the distraction of the bus coming and going every hour, tempting me to take a stroll around Asheville, which, I will sadly admit, has since lost a bit...
"Jeffrey Stier of the American Council on Science and Health, a consumer education group financed by big food makers, said the Obama message was unrealistic for ordinary families. "The average family can't feed themselves all year round on their own garden," Mr. Stier said. "If you're concerned about cost, organic and locally grown is more expensive and you don't get any nutritional benefit...